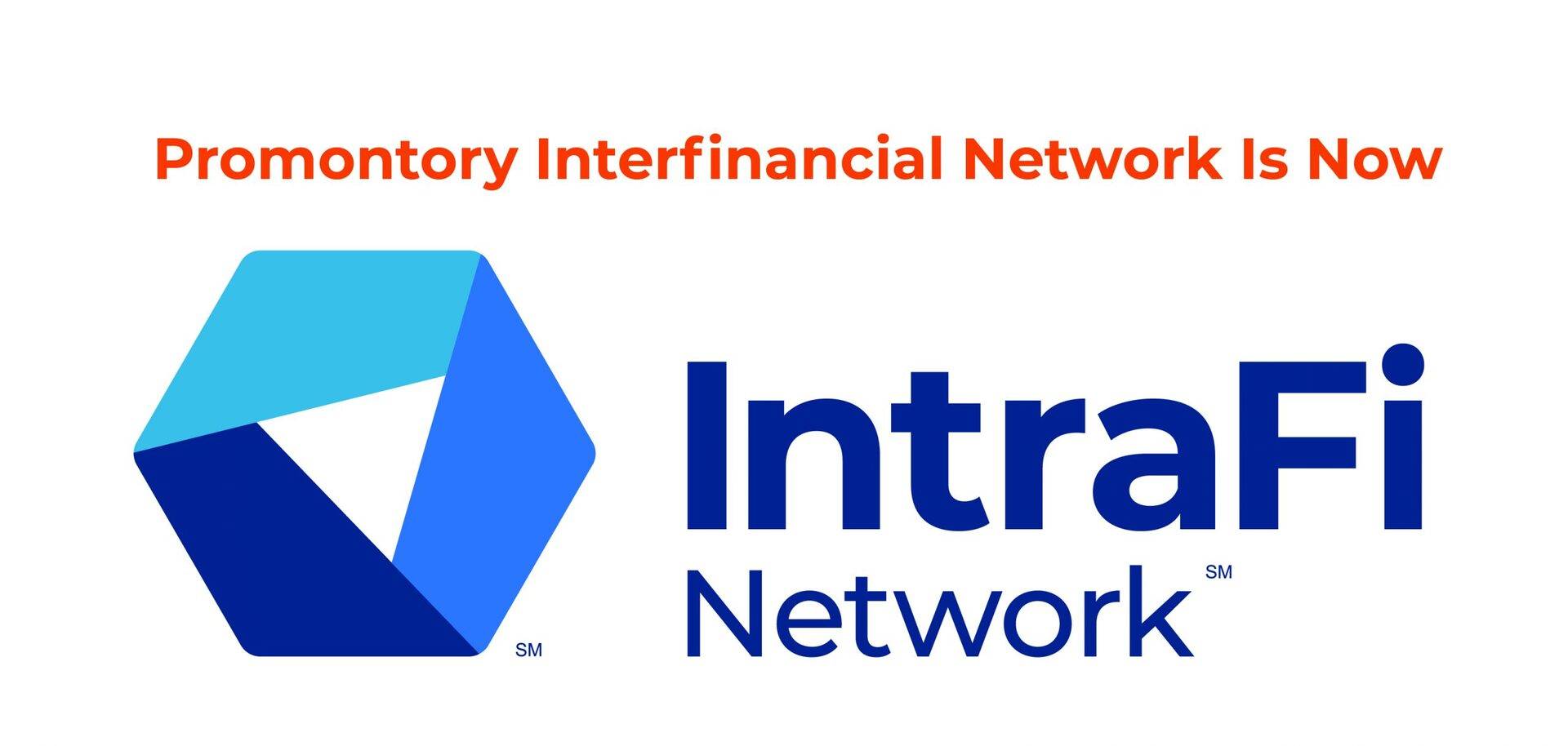 ---
Promontory Interfinancial Network is now IntraFi NetworkSM. Having built the largest bank network of its kind, we're a trusted ally to community banks that never competes with banks for their customers and that helps them to attract and maintain valuable customer relationships, grow reciprocal deposits, manage liquidity and generate fee income, diversify funding, and reduce collateralization. Work with the market leader to grow profitability and increase franchise value.
IntraFi Network's innovative balance-sheet management solution — known as IntraFiSM Network DepositsSM (formerly CDARS®, ICS®, and IND® deposit solutions) — empowers institutions to increase profitability, grow franchise value, manage liquidity more easily, and serve customers better. To learn more, visit IntraFi.com.
Use of the IntraFi Network Deposits service is subject to the terms, conditions, and disclosures set forth in the applicable program agreements, including the applicable Participating Institution Agreement and Deposit Placement Agreement. Limits apply, and customer eligibility criteria may apply. If a depositor is subject to restrictions with respect to the placement of funds in depository institutions, it is the depositor's responsibility to determine whether the placement of its funds through IntraFi Network services satisfies those restrictions. Program withdrawals may be limited to six per month when using certain IntraFi Network services. IntraFi Network, IntraFi, and Network Deposits are service marks, and CDARS, ICS, and IND are registered service marks, of IntraFi Network LLC.