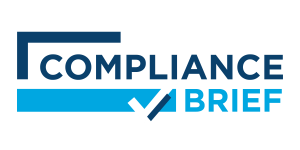 The IBA compliance department has created these Compliance Briefs as a method to deliver short, 10-15 minute training videos on regulatory compliance matters. IBA member banks can use Compliance Brief training videos to update staff on new regulatory requirements, hot topics, problematic compliance issues and more.
December 2022 HMDA Reporting Threshold Reset (12/7/22) presentation PDF
October 2022 Compliance Brief: Recent HMDA Court Ruling, New IDOB Guidance, CFPB Guidance on OD and Return Item Fees (10/28/22) presentation PDF
September 2022 Compliance Brief: FDIC Technical Correction to FHA, NACHA Updates and More (9/30/22) presentation PDF
Special August Compliance Brief: FDIC Supervisory Guidance on NSF Representment Fees (8/22/22) presentation PDF
June Compliance Brief: FCRA Permissible Purpose Clarification, recent FinCEN issuances and Changes in State Law (6/30/22) presentation PDF
May Compliance Brief: Interagency Flood Q&A and Final FDIC Advertising Rule Revisions (5/26/22) presentation PDF
April 2022 Compliance Brief – Regulatory concerns related to overdraft and NSF fees, computer incident notification contacts, and crypto notice requests (4/29/22) presentation PDF
---
Ideas for Compliance Brief topics or questions related to Compliance Briefs can be sent to compliancebriefs@iowabankers.com.