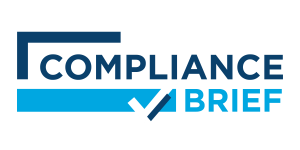 The IBA compliance department has created these Compliance Briefs as a method to deliver short, 10-15 minute training videos on regulatory compliance matters. IBA member banks can use Compliance Brief training videos to update staff on new regulatory requirements, hot topics, problematic compliance issues and more.
January 2022 Compliance Brief: A Quick Look Ahead and First-Quarter Reminders (1/28/22) presentation PDF
December 2021 Compliance Brief: LIBOR Transition Final Rule & Regulatory Reminders (12/30/21) presentation PDF
November Compliance Brief: New FinCEN Advisories & Final Cyber Notification Rule (11/26/21) presentation PDF
October Compliance Brief: Regulatory Reminders (10/28/21) presentation PDF
September Compliance Brief:  CFPB Proposal for Small Business Data Collection (9/30/2021) presentation PDF
August Compliance Brief:  Juneteenth Interpretive Rule, NFIP & FDPA Update and Important Address Changes (8/27/2021) presentation PDF
July Compliance Brief:  Final COVID-Mortgage Servicing Rule, HMDA Partial Exemption & Returning Child Tax Credit Payments (7/30/2021) presentation PDF
June Compliance Brief: Impact of July 4 Holiday on Bank Operations, Back in Blue Legislation, ATR-QM Hotline FAQ, & New CFPB FAQ (6/25/2021) presentation PDF
May Compliance Brief: Status Updates on Revised QM Rule Impact on Secondary Market Lending, NFIP Reauthorization, CRA Reform and more (5/27/2021) presentation PDF
---
Ideas for Compliance Brief topics or questions related to Compliance Briefs can be sent to compliancebriefs@iowabankers.com.